Kradsemøbler i skandinavisk design
Kradsemøbler fra Kattens No. 1 opfylder kattens naturlige behov for leg og hvile i et lækkert skandinavisk design, der passer elegant ind i alle hjem.
Whether there is one or more cats, and whether they are large or small, a scratching post from Kattens No. 1 to activate the big personalities in the small bodies. The high product quality of the furniture can withstand small, sharp claws for many years.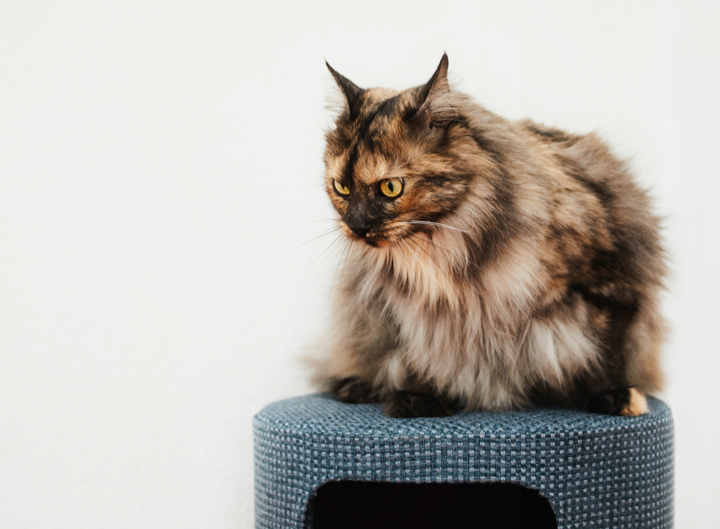 Adapted to the cat's needs - and the owner's
From free-standing scratch trees and cat caves to furniture that combines it all, Kattens No. 1 is an assortment of products that meet the cat's needs. With plenty of climbing opportunities, different levels and comfortable sleeping areas, they invite the cat to many hours of activity and rest. The scratch furniture also meets the owner's needs: With products in many designs and sizes, it is always possible to find an elegant solution that fits into any home, even if space is limited.
No. 1 in Northern Europe
Kattens No. 1 is Northern Europe's largest designer and manufacturer of scratching furniture for cats and delivers to customers all over the world from the warehouse in Denmark.