Quality footwear for demanding outdoor life
Gateway1 is a line of quality footwear for outdoor life with optimal fit, function and comfort.
Nothing is left to coincidences during the design of Gateway1 footwear: From the outsole to the lining, all parts of the footwear have been carefully developed and thoroughly tested to function optimally, so you can enjoy life outdoors to the fullest - even in the worst possible conditions.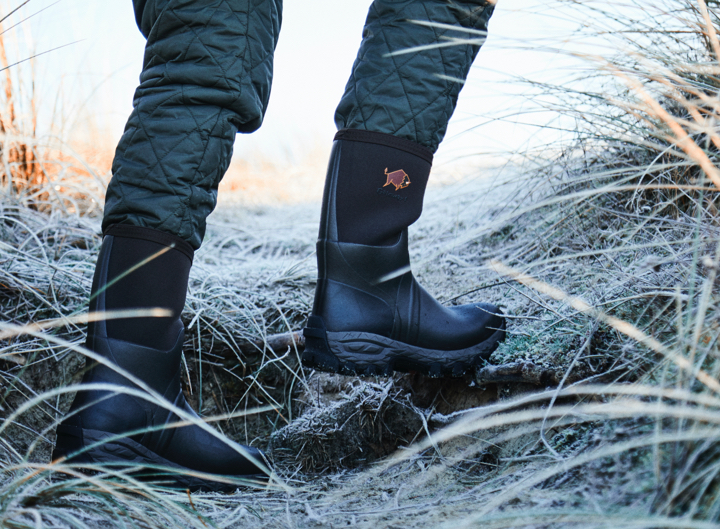 The spirit of the settlers
The inspiration for the name "Gateway1" is taken from the New American era, when a "gateway" was a landing place on the continent's great rivers. Here, fur hunters, trade travelers and adventurers could sell their prey and provisions. Gateway1 combines the pioneering spirit and the will to survive in the untamed wilderness with modern Scandinavian design, functionality and durability. The products can withstand all the loads they are exposed to in nature, and the production helps to ensure social cohesion and environmental protection, among other things through the use of environmentally friendly packaging.
Born in Scandinavia
The footwear from Gateway1 is designed, developed and tested in Scandinavia, and NPG Brands A/S is the European head office and global distributor.

You can read more on Gateway1's website. GATEWAY1-FOOTGEAR.COM